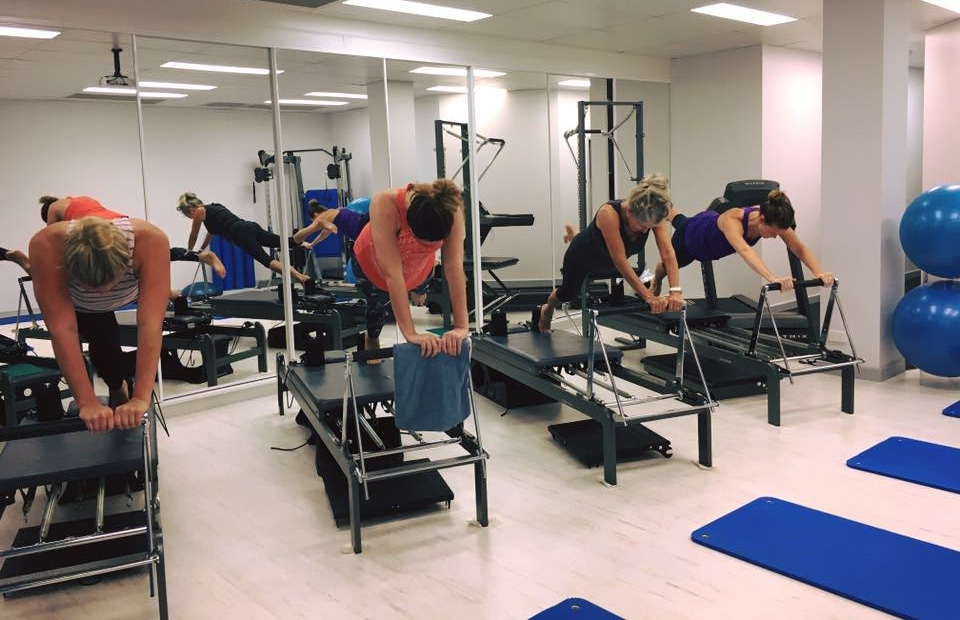 Our classes are run by trained Physiotherapists and are capped at a maximum of 8 per class to ensure that your exercise level can be tailored to the level you need.
Getting Started
During your first appointment we will discuss what you are wishing to get out of Pilates and go over the reformers with you so you are confident when you join in the classes.
Membership
We currently offer a number of membership options. Please click here to see the options available.
The Biggest Difference Between Mat Work Pilates & Reformer Pilates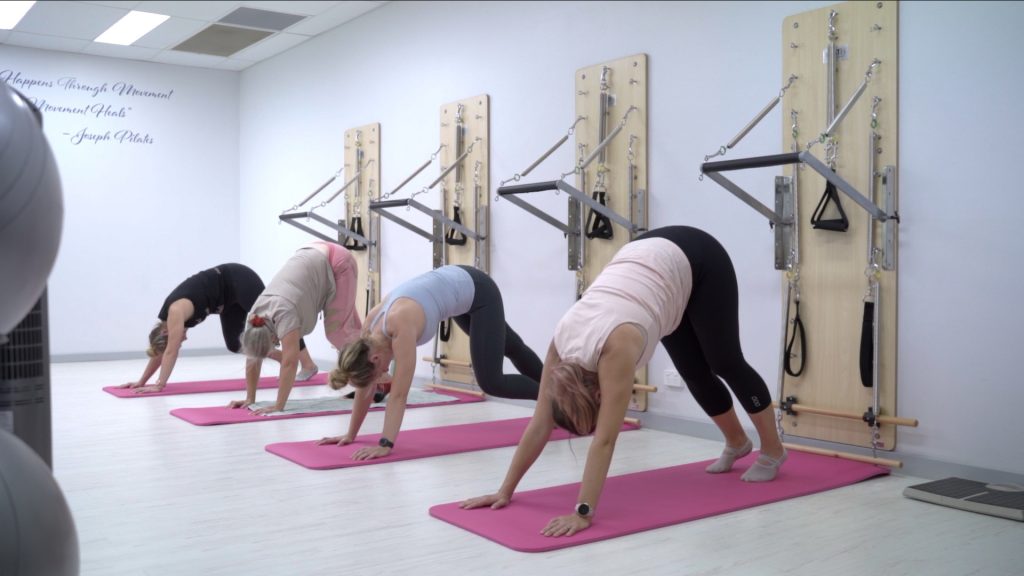 Traditionally, mat classes are a challenging routine of set exercises performed on the floor and usually combine props to intensify the work. Mat classes are designed to build strength using your own body weight and require a lot of body awareness to perform movements accurately.
Reformer classes are so popular because they combine the use of the reformer, mat and other Pilates props with the use of springs pulleys, ropes, straps and a moving carriage and foot bar.
There is something about the sliding carriage and springs that deliver a lovely gliding movement that feels amazing and is incredibly challenging because the same movements on the mat are performed on the reformer so the feeling can be much more challenging throughout your body as spring tension and a sliding carriage work to challenge your stability while you do the movement, adding a totally different dynamic to the  same movements.
Pilates Physiotherapy as a treatment is proven to have better outcomes than a general exercise approach for anyone with low back pain because Pilates works to recruit the stabilising muscles in your core to aid in overall strength and stability, and is often used in conjunction with physiotherapy as a means of treating a variety of injuries, particularly those who experience neck or back pain. Pilates focuses on increasing muscular strength and control to improve posture, body tone and fitness.
Increase your core strength and endurance through low impact exercise
Tone muscle without adding bulk
Enhance your posture, core stability and pelvic floor function
Enjoy exercise and have fun!
Our Current Group Class Schedule

ORGANISE YOUR CLASS MEMBERSHIP TODAY or call us now on 08 8919 4727 if you have any questions about any of the class or membership options.